Choosing the right carpet for your home or property can be a tricky decision to make. Not all carpets are suitable for all purposes, some are harder wearing and some are intended for bringing warmth and comfort to your home. On this page, you will find information to assist you in making an informed decision.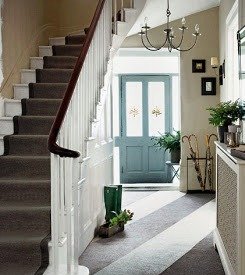 Carpets made for how you live:
A good carpet makes your house feel like a home. it gives warmth, texture and personality, while being tough enough to handle everyday wear and tear. But some carpets suit some rooms better than others – so, when you're choosing a carpet, think about which fibre, texture and style is best for you.
Choosing the right carpet:
With such a huge selection of styles, designs and materials available, choosing the right carpet for your home is not always easy. That is why it's really important that you not only have the widest choice of flooring available at your fingertips but also at affordable prices.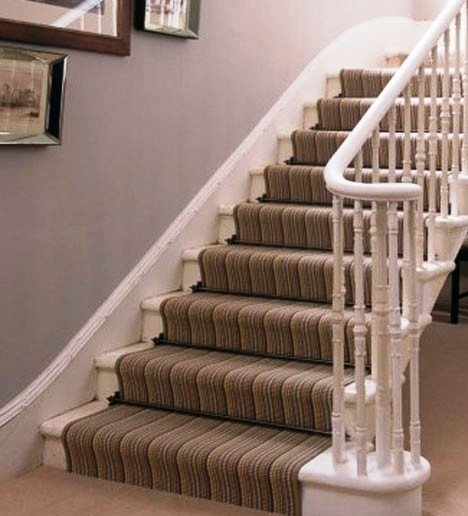 The Right Fibre for You:
You can choose from three types of carpet fibre; natural fibres, synthetic fibres and blended fibres. natural fibres like wool are soft and luxurious, as well as durable. Synthetic fibres can be stain resistant, hardwearing and also great value for money. Blended fibres, such as a mixture of wool and nylon, are both hardwearing and beautifully soft.
Twist Pile Carpet- Stylish and Practical:
Twist pile carpets are ideal for busy families. They're made from twisting yarn tightly together, which makes them hardwearing and easy to look after. You can choose between two types of twists: plain and heather. Both have a lovely even surface that's springy underfoot. The heather shades come in lots of colours, and they're less likely to show marks, so they're perfect for your hall or living room.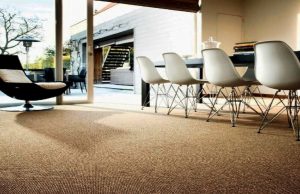 What are the benefits of each type and style of carpet?
Cut Pile or Twist Pile Carpet
One of the most popular and hard-wearing carpets available.
Two or more strands of yarn are tightly twisted together to give that "twisty" look and provided added strength to the fibres. Twist pile carpets come in a wide range of colours, patterns and weave designs so you'll be sure to find something that suits the style of your home.
Great for: lounges, dining rooms, halls, stairs and landings.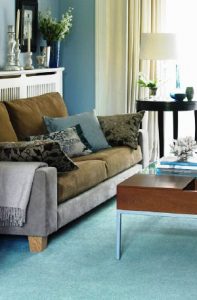 Loop Pile Carpet – Textured and Rustic:
Loop pile carpets are classic and durable, and are made from synthetic fibres or wool. The loops can be different lengths, to create a textured effect you'll want to run your fingers over. Because they're durable, they're great for most areas of your home, from your hallway right through to your bedroom. A word of warning though, pets can pull this type of carpet with their claws
Also known as Berber carpets. These are a strong and wide carpet where the fibres are literally looped through the backing to create a natural woven look. Loop pile carpets come in a wide range of patterns to suit any room but may not be suitable if you own pets as they can get their claws caught in the pile and pull the thread from your carpet.
Great for: most rooms.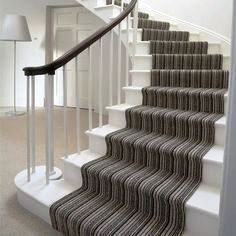 Patterned Carpet – Bold and Full of Character:
A pattern brightens up even the dingiest of rooms, whether you're making a statement in your hallway with stripes, or styling your lounge with floral motifs. Patterns can be dramatic, adventurous and fun. Not only do patterns give your home character, but they're great at hiding marks too..
A popular choice in modern homes, patterned carpets allow you to make a bold flooring statement. Patterns from floral to stripes will add drama, style and individuality to any room.
Great for: most rooms.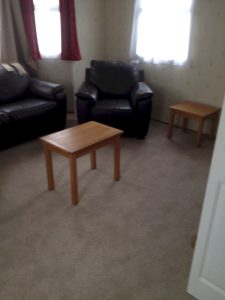 Axminster – Carpet
Known for their quality, longevity and durability. An Axminster carpet is machine woven, with individual pieces of yarn being woven with the weft. The most popular style is a velvet look; however more recently manufacturers are using twisted yarn to reduce the effect of shading.
Great for: most rooms.
Wilton – Carpet
A Wilton carpet is a high quality, woven carpet noted for having up to five colours per pattern. Wilton carpets are available in many patterns and they can have a looped (uncut) or cut pile. The difference between a Wilton and Axminster is that a Wilton carpet yarn is a continuous strand woven all the way.
Great for: everywhere.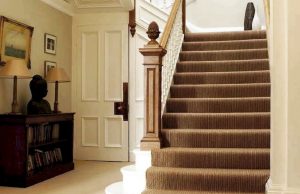 Saxony Carpet – Deep and Warm:
Saxony carpets are deep, thick and beautifully elegant. They have a slightly longer pile that you can really sink your toes into. The sumptuous finish means they're perfect for bedrooms – so when your feet touch the floor in the morning, a lovely layer of carpet will keep them warm.
Deeper tufts make these carpets rich and luxurious. Similar to twist or cut pile but with longer strands, the added softness and smoothness makes them perfect for adding a touch of indulgence to any room. Not suitable for heavy traffic areas as it will quickly become flattened.
Great for: bedrooms.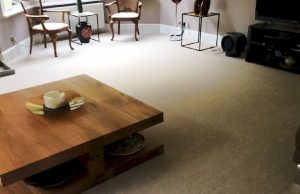 Shag Pile Carpet:
The ultimate carpet indulgence! Made the same way as twist or cut pile carpets, these carpets offer extra tall, soft tufts to give a deep, super-shaggy look and feel making them perfect for rooms that require a little extra softness. Don't be tempted to use in high traffic areas though as it will quickly become flattened and matted.
Don't be tempted to use in high traffic areas though as it will quickly become flattened and matted.
Great for: bedrooms and dining rooms.